Nov 7 – Trondheim
House concert – Morten Kjærvik – 7 pm
Nov 8 – Oslo
Ly (venue) Toftesgate 41 Oslo (Grunerløkka)
Nov 9 – Bergen
House concert – Dust of Daylight hosted by Rune Letrud – 8 pm
Nov 11 – Karmøy
House concert – Hallgeir
Nov 12 – Haugesund
House concert- 7pm –Camilla Sørhus (cupublicity@ymail.com)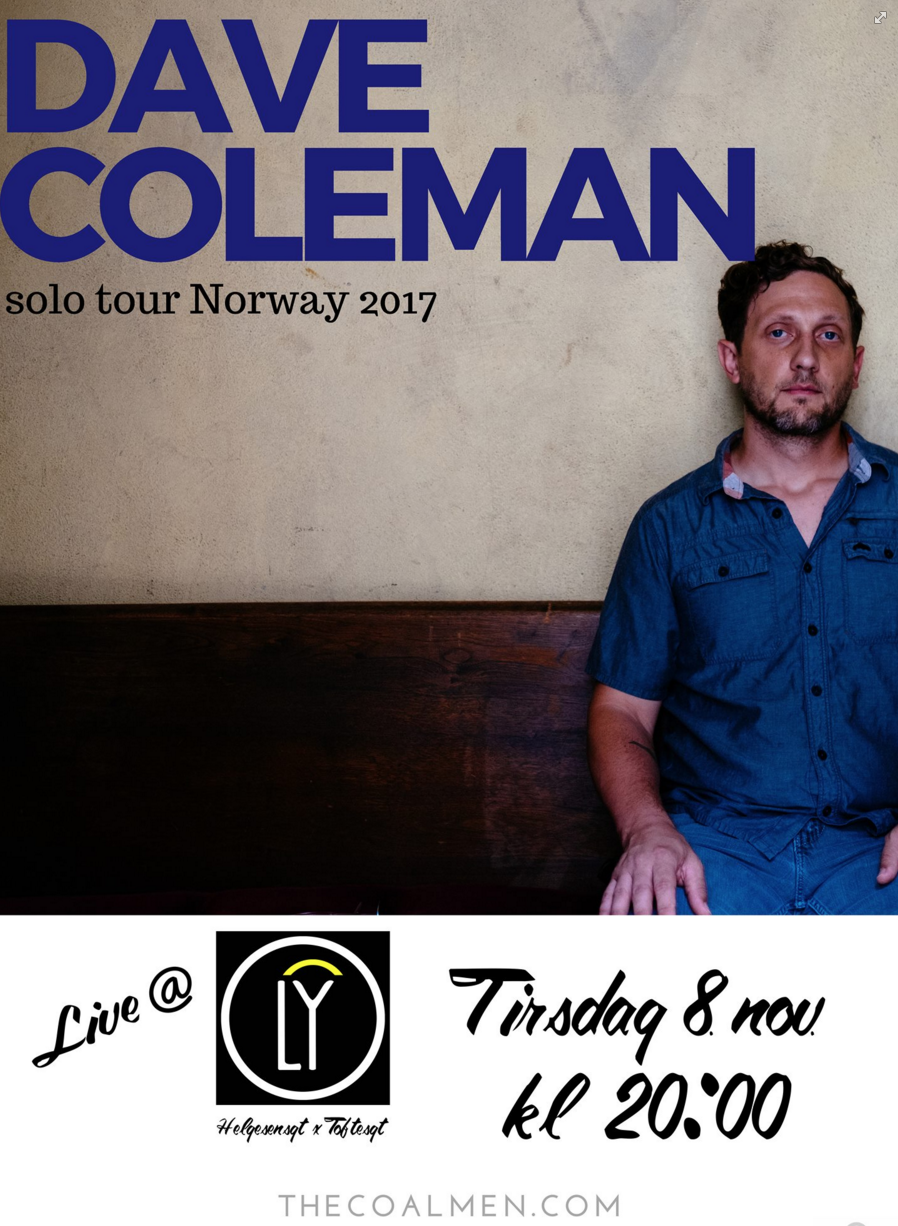 Dave Coleman has recorded a solo acoustic record, entitled VAULT. The first copies of the album will be available on the Norwegian tour. The songs from the album are solo acoustic performances of highlights in The Coal Men catalog recorded in his East Nashville homes dining room.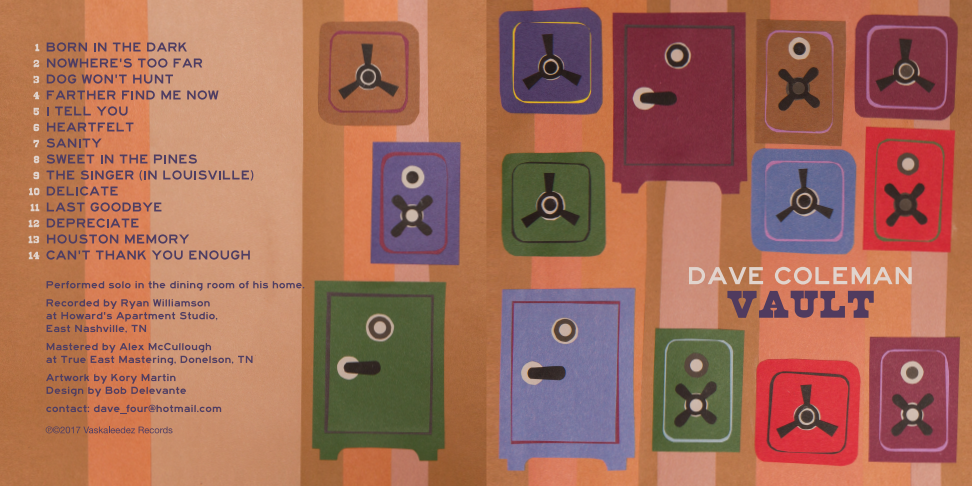 ––––––––––––––––––––––––––––––––––––
Dave Coleman is a singer/songwriter/guitarist/producer/engineer based in East Nashville, Tennessee. He grew up on the Cumberland Plateau in Jamestown, Tennessee. The son of a small town attorney and a National Park ranger, He was isolated in a small town childhood that provided the time to pursue guitar and recording. His young talent found him with a publishing deal at age 20 at legendery Acuff-Rose Music Publishing. After two years of writing for a living, he struck out on his own with his band.
Coleman founded his band The Coal Men in 1999. They have forged there own path releasing five Roots Rock/Americana albums and touring across the U.S. and overseas in Europe. The Coal Men released Pushed to the Side in August of 2016, and it reached 32 on the American Radio Charts. No Depression writes there newest album "is a country record made by three guys who clearly have a deep appreciation for country music, and for that, it deserves your attention." The work focuses on the core (3 piece band), Dave Coleman singing and playing guitar, Dave Ray playing drums and singing background vocals, and Paul Slivka (Tommy Conwell and the Young Rumblers, Tommy Womack, Amanda Shires) playing bass. Songs of the band have been featured in the Discovery Channel's Deadliest Catch,FX's Sons of Anarchy, and ABC's Nashville. Todd Snider calls Coleman "one of Americana music's great songwriters."
"Coleman, is a distinct yet versatile (that's a tough trick) guitar force. In his 20s, some folks talked of him as a budding Kenny Vaughan or Buddy Miller, and he's now squarely in that league. He makes a three-piece sound like a five-piece, never relying on the kind of silly, flurried-high-note tricks that draw applause without providing substance. His tone is unassailable, and he is essentially producing as he plays, subtly answering vocal lines, bass riffs, and even drum fills with pretty-as-you-please six string responses." – Peter Cooper
A large portion of Coleman's time now is devoted to producing and recording albums for notable indipendent artists like Amelia White, Rod Picot, Stephen Simmons, Bob Delevante, Ned Hill, and Reagan Boggs at his Howard's Apartment Studio. Touring solo has always been an exciting challenge for Coleman, He is in the process of recording a solo album consisting of his favorite Coal Men songs as a companion to his Norway tour in the Fall of 2017.
Website: www.thecoalmen.com & www.davecoleman.biz
Facebook: www.facebook.com/theCoalMen/
Instagram: @thedavecoleman