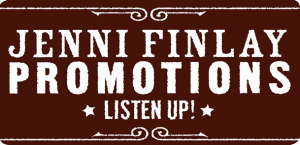 The Coal Men are proud to have Jenni Finlay representing the band as we seek radio play with the release of Escalator, our fourth studio album.
We will join a wonderful cast of artists who have trusted Jenni with their radio promotions.
---
Some of Jenni Finlllay's clients:
---
James McMurtry, Gurf Morlix, Ray Wylie Hubbard, Jon Dee Graham, Ben Kweller, Rod Picott, Kinky Friedman, Dawes, Slaid Cleaves, Lucero, and Caitlin Rose.
---
Jenni Finlay
Jenni Finlay Promotions
512-787-8968